Treating your lower back pain problem at the source of the pain
Intradiscal Injections For Lower Back Pain
State Of The Art Intradiscal Injections Can Treat Your Back Pain With Natural Regenerative Medicine Cells Right At The Source
Intradiscal Injections represent a new approach to treating lower back pain.  An Intradiscal Injection is an injection of regenerative medicine substances right into a spinal disc, under x-ray guidance.
If you are suffering from low back pain due to degenerative disc disease or have had previous back surgery and continue to experience pain and discomfort in the back and leg, you may be able to utilize intradiscal injections to decrease inflammation, reduce pain, and improve function. Furthermore, intradiscal therapy is becoming a viable alternative to spinal fusion surgery for many patients suffering from degenerative disc disease (DDD).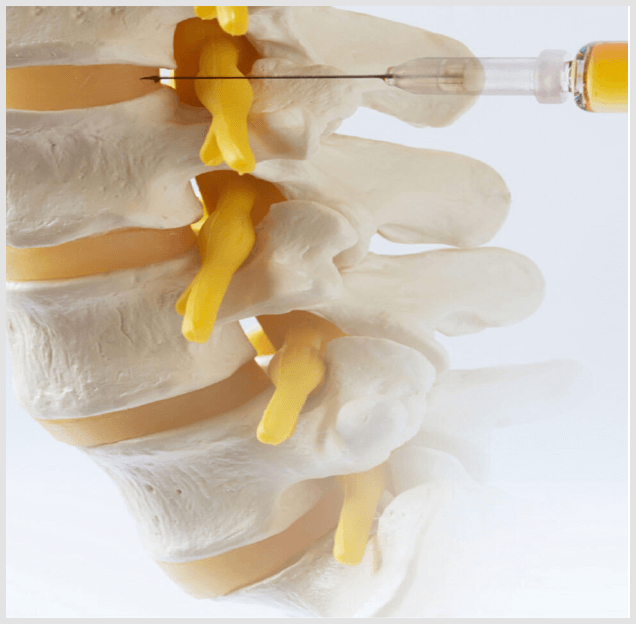 Treat the
Functional Spinal Unit
We treat the Functional Spinal Unit, not a single individual component. The functional spinal unity is the combination of two adjacent vertebra, intervertebral disc, facet joints, and the associated ligaments. It is often extremely difficult to isolate one component that causes all of your back pain. Lower back pain is usually diffuse and due to a number of problems within the Functional Spinal Unit. 
We and our colleagues have observed that treating the whole Functional Spinal Unit results in superior patient outcomes rather than treating an individual intravertebral disc. So we usually do not do a single intradiscal injection into one disc. Instead, we inject into adjacent discs, facet joints and the epidural space.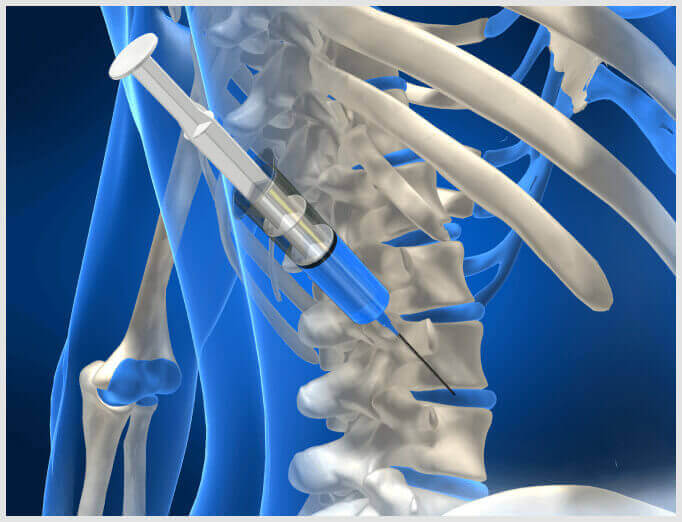 The Functional Spinal Unit
is composed of.
Two adjacent vertebrae.
Facet joints.
Intervertebral disc and
Intervening ligaments.
The functional spinal unit is responsible for the movement of your back.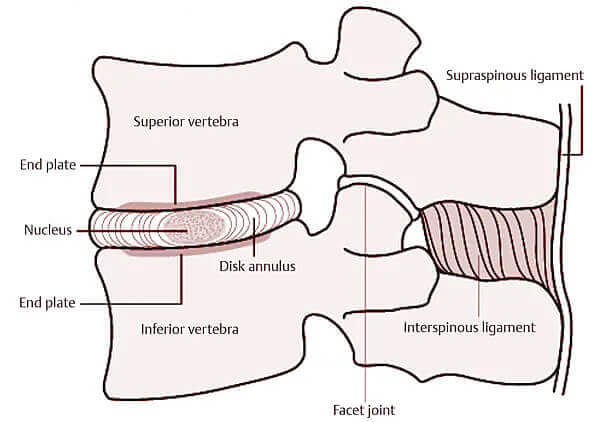 Benefits of intradiscal injections.
For many patients, specialized Intradiscal injections offer not only significant pain relief, but also a remarkable improvement in function. We have helped many patients avoid more aggressive spinal fusion surgery and also eliminate the need for long-term opioid medications.
Safety. The patient's own cells are used to promote tissue repair.
Efficiency. The outpatient procedure is performed in approximately 60 minutes.
Eliminate Surgery. Intradiscal injections may eliminate the need for invasive and more costly spinal surgery.
Eliminate Opioids. Intradiscal injections may significantly reduce or eliminate the need for long-term opioid medications.
Get You Back to You. The goal of Intradiscal Injections os to get you back to the way you were, with greater functionality and reduced pain.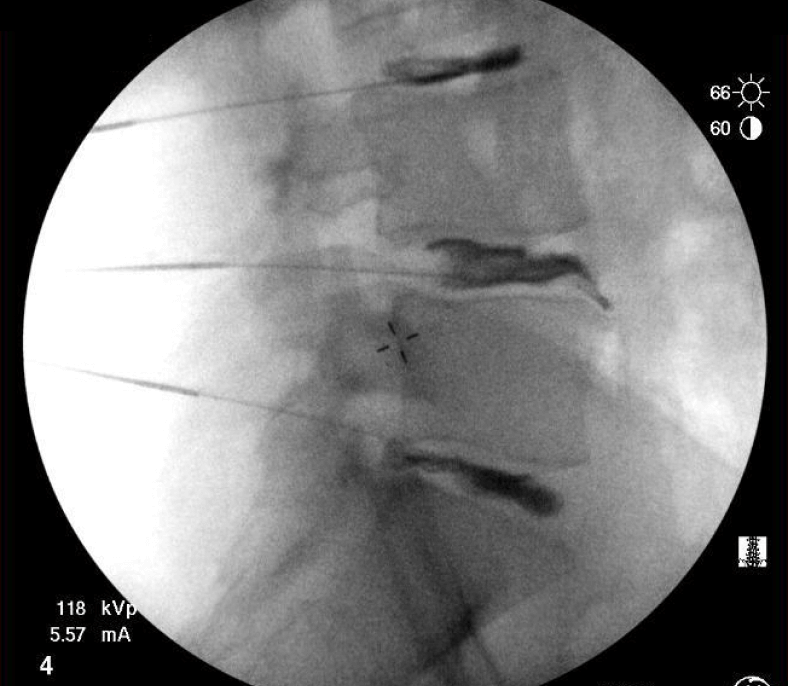 What conditions can be treated with intradiscal injections?
Not everyone with back pain is a candidate for an intradiscal injection.
Find out of you are a candidate for intradiscal injection,
Schedule a consultation with one of our patient educators now.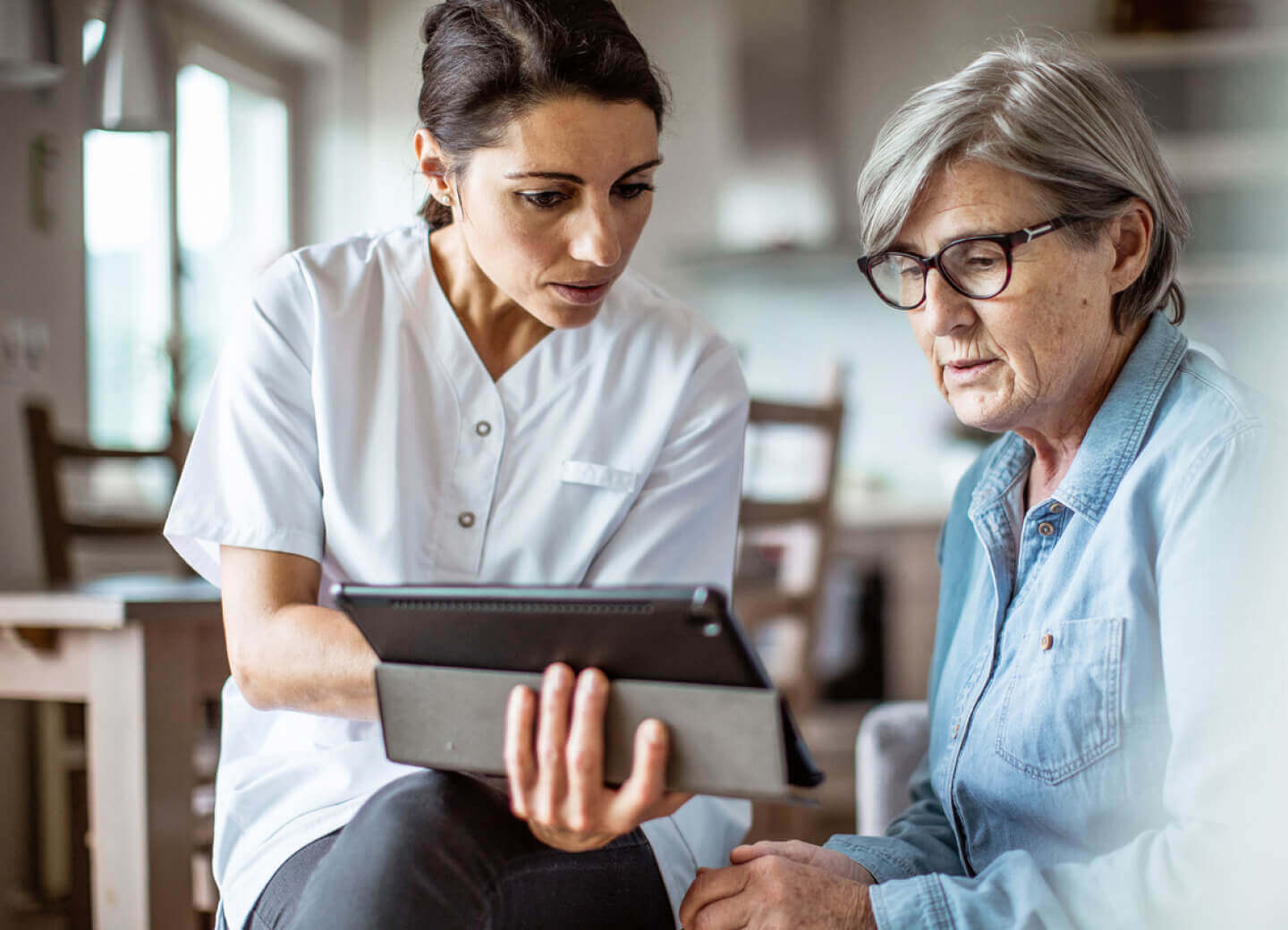 Intradiscal Injections FAQs
non-Surgical Treatments for Back Pain